Nick R.
Sure-Dry, LLC
Title:
Director of Sales & Marketing
We believe the customer experience can and should be remarkable.
CONTACT INFO
[email protected]
Office: 1-844-252-7767
LINKS
Facebook: https://www.facebook.com/suredry/
Nick is proud to say he has helped hundreds of home and business owners achieve peace of mind by providing permanent solutions from Sure-Dry. By finding exactly what the problem is, exactly how we will fix it and exactly what it will cost, Nick can design a custom solution that addresses the issue while keeping in mind the homeowners budget and desired protection. While this Certified Waterproofing Professional and Foundation Repair Specialist has worked with all Sure-Dry products, his favorite is the Aprilaire Dehumidifier. "Controlling the interior environment is the most overlooked aspect in maintaining a healthy and safe living space," Nick says.
What keeps Nick motivated and energized? He has an affinity for outdoor and endurance sports such as downhill skiing, cross-country skiing and road biking. One event he participates in is the American Birkenbeiner - North America's largest cross-country ski race.
We are excited to have Nick as part of the Sure-Dry team as we work to redefine the industry and create positive, remarkable customer experiences.
Videos from projects I was involved with:
Related Videos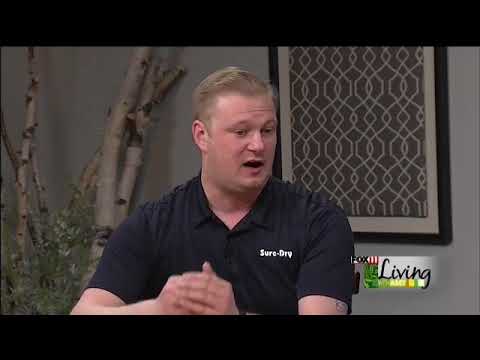 Signs of Water Intrusion in Basements on...
Nick Rainer shares the signs of water intrusion in basements. As well as, he shares a great product that... Watch Video »
Case Studies I've worked on:
Before and after photos from jobs I've worked on:
Company news I'd like to share with you: