Testimonials
from customers I've helped!
"Derek was the best. He explained everything very well. The installation crew did a great and awesome job as..."

Dan L. of West Bend, WI

"Austin and Chad were the best young people I have ever worked with. Hard workers and knowledgeable of the..."

Karl W. of Appleton, WI
Chad R.

from

Sure-Dry Basement Systems
Title:
Production Foreman
We believe the customer experience can and should be remarkable.
CONTACT INFO
Office: 920.967.9655
LINKS
Facebook: https://www.facebook.com/suredry/
When our PolyLevel crews needed to expand, Chad was asked to take on the role of PolyLevel Co-Foreman. He has loved every minute of it! Chad is responsible for assisting the foreman with completing a job efficiently without compromising quality. "PolyLevel is a great product," he says. Concrete lifting and leveling can be simple and affordable with Sure-Dry.
When Chad isn't raising sinking concrete for customers, you can find him spending time with family, camping and fishing.
We are excited to have Chad as part of the Sure-Dry team as we work to redefine the industry and create positive, remarkable customer experiences.
Videos from projects I was involved with: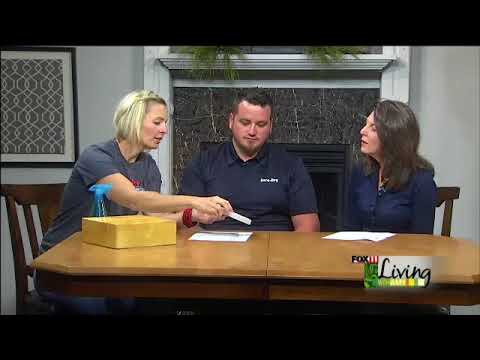 Raising Concrete on Living with Amy
Kim and Chad explain the process of raising sunken concrete slabs with PolyLevel and on top of that they show...
Watch Video
Related Videos
Before and after photos from jobs I've worked on:
Before

After

Our team sealed these cracks in this homeowners driveway with NexusPro. NexusPro is a strong, thick durable glue that holds the two slabs together and keeps water from seeping down under the slab.

Before

After

Homeowners in Oshkosh, WI contacted us through our website to get help in repairing their garage concrete. Over time, their garage has continued to crack and seep. Now, there is a huge crack that is raised.

Our crew used PolyLevel to raise the sunken slab back up to its proper location. This will eliminate the huge height difference, however, there is still a large gap left. To seal this gap we used NexusPro. NexusPro is an extremely thick and durable glue that holds concrete slabs together and will not let the slabs move back and forth.